Overnight Stay Honeymoon Suite or Jacuzzi Room If Available.
Don't worry, the Rev has your day perfectly under control. With experience managing the "day of" for hundreds and hundreds of weddings, this service alone is worth $750+ ​MORE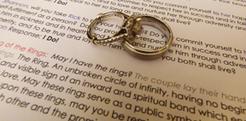 After we sign the license there will be a wine toast with your guests to kickoff cocktail hour. Your still photographer will get all the group shots at this time. You will receive a pair of personalize wine glasses. *Guests can purchase keep sake Pine Manor logoed glasses for $45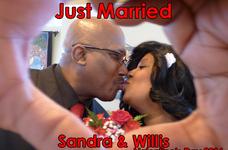 3pm Rev Pam officiates your ceremony in a romantic garden ceremony weather permitting. Year round ceremonies are held in the manor by the fireplace.
Flowers by Rev. Pam. Included is a standard bridal bouquet and matching partner's flowers whether is be a boutonniere or corsage. Second Bridal Bouquet is +$25 Bridal Throw Trio +$40

5pm we serve a six item dinner buffet. Vegan options are available for an additional fee. Add On Hors d'oeuvres to the cocktail hour for an additional fee. Menu

50 Announcement Postcards
The Everything Wedding for 30 Guests $4,200

Discounted package REGULAR PRICED Over 6 Grand!

​All Day at The Manor, Printed Invitations, Wedding Party Lunch, Garden Ceremony, Flowers, Video, 30 Guests, Buffet, Live Music, and Overnight + PLUS Well... EVERYTHING!

about 4pm Sign your "married name" on this beautiful Certificate of Commitment, hand calligraphied with your names and date, which you will sign for each other, plus, a you receive a ceremony keepsake. This begins cocktail hour.

2 Hours Live violin by HannaH K Watson can include ceremony, cocktail hour or dinner music. For an added fee, add Hannah's partner Cellist or the whole band getting everyone up and out of their seats to dance to an original country sound. ​ Tip her $20 for each song she learns. MORE

Bubble Guest favors are included with every wedding. You can personalize these for an additional fee. The poem on the card is:

Thank You for coming and bringing the couple such good cheer. Here are some bubbles you can blow when they walk near. Think about your prayers for them and watch your bubbles rise, surrounding them with your love and rising to the sky.
The garden sound system is incl. Rev Pam has collected a huge amount of music on her iPad - if she doesn have it. She will download up to three songs. Processional, Bride's Song, & 1st Dance. To download a full custom set list is $75. Or bring it on your mp3 n/c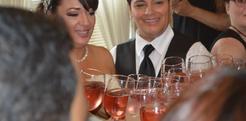 1pm start getting ready in the honeymoon suite with unlimited house wine. Your package includes unlimited wine for you and your guests at this private party in Rev Pam's personal home, and her house wine is loved by everyone. Light and fruity, this pink blush is served cold and perfect mixed with soda for a wine spritzer for the luncheon.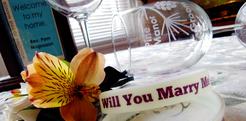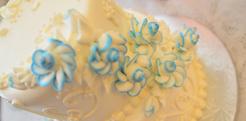 The Everything Package For You & up to 1-6 Guests = $2700

7-18 Guests =$ 3500 19-30 Guests $4,200.

The package includes your private rental of Rev Pam's private home, Pine Manor Noon - 8pm check out. With suburban hospitality, two bathrooms, and a full garden with smoking area. Street parking. Early arrival or late checkout is billed at $100 per 1/2 hour.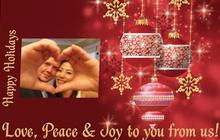 The EVERYTHING package at Pine Manor is designed to give you a little bit of everything for a price you can afford. Valued over $5,000 this package includes a full day at the Pine Manor, Ceremony, Buffet and Reception with live violin for you and 30 guests. It includes your photography and announcement photo post cards. Plus an overnight stay at the beautiful Holiday Inn Chicago - Elk Grove located 13 minutes just down the road. Rev. Pam will work with you to personalize your package. Preparation & planning meetings, cake testing, consultations, and a custom written ceremony is all included.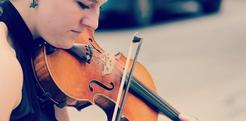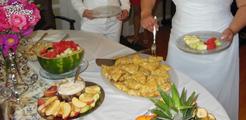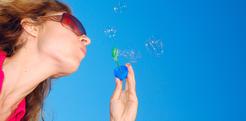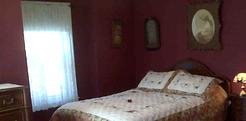 Add garden tent $210
Remove overnight - subtract $100
Remove Live Musician subtract $200

All *Subject to budget, Out-of-pockets may apply. Please note. This is a private party - I do not sell alcohol - but I an happy to pick it up for you as part of your package budget.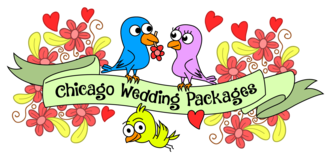 You logon to my partner printer and design your own invitations from hundreds of templates. 30 Custom imprinted Pine Manor invitations w/ envelopes, matching return address labels and RSVP Cards AND matching envelope seal. After you order I will create a matching digital "Save The Date" File to use for text, postings or eMail.
Guest & Photographer Arrival
Pre-wedding day consultation is available with a simple text or call to the Rev. at any time 8-8pm; but on this special day we will meet at the manor, sample wedding cake, finalize your flower and buffet order, plan your music... everything. Then the Rev will take care of the rest.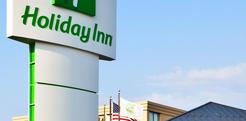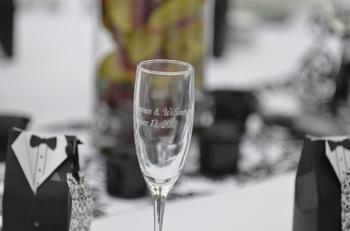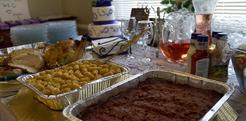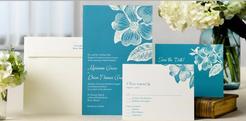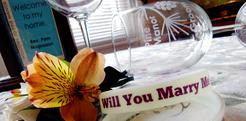 HONEYMOON SUITE Holiday Inn Chicago - Elk Grove Village will host you in a beautiful room for two, a King bed and use of the courtesy van driver. Enjoy the On-site Shelby's bar and restaurant til midnight. Swim til 11pm. This includes a complementary breakfast the next morning which you pre-order with hotel a week before your wedding. Plus, your guests can book at the PinePERKS.com discount

50 Adult Guests + 20 Kids

Move the Everything Package to The Holiday Inn Buffet $5,385 CLICK HERE
80 Guests + 20 Kids Sit-down In Ballroom $6,995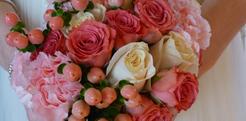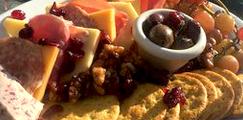 6pm we serve your amazing two tier wedding cake, made to order in the Pine Manor Flower design. Other designs are available on the Central Bakery website. More

Proud to Serve Interfaith, Pagan and LGBTQ
After you leave, the same night or by the next day - you will receive a text message announcement photo from the wedding with your name and date.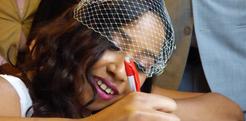 Your Package Includes, Well... EVERYTHING!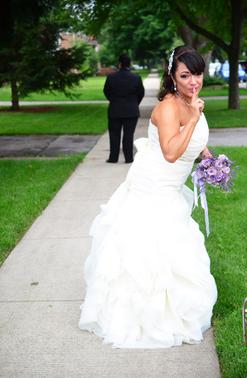 After you get home, order a quantity of personalized full color printed postcards with your favorite photo from the wedding. Or use them for your holiday card

Guest & Groom arrival is 2:30. They come dressed and ready to go. Also, your choice of my videographer or still photographer. Both can be arranged for an added +$300. You can negotiate an early arrival time with the photographer for an added $100 - $200.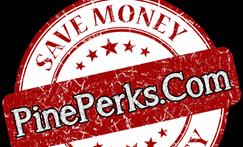 Lunch is for up to 6 people, including the bride, served family style at 12:30pm with our home-made recipe of Chicken Potato-chip sandwiches, served hot baked right out of the oven, a delicious Fruit with yogurt dip, a pickle and a cookie. Can be ordered vegetarian.

Shop & Save. Rev Pam's couples and their guests qualify for special discounts with her wedding partners. Logon and shop great discounts on hotel overnight with breakfast, wedding dresses, shoes, candy table, register to win a tux rental, plan a rehersal dinner or after party at PinePERKS.com

Noon arrival to Pine Manor and get comfortable and settled into your suite. You can arrange your hair makeup artist to meet you here after lunch. MORE

Certificate of Committment
Your checkout is 8pm, so you should have the hotel driver here at the manor by 7:45pm. Leave with a snack tray and bottle of champaigne to take back to your hotel room.

Your choice of unlimited ice tea or lemonade, plus the Keurig has coffees, teas, hot apple cider, hot chocolate, and all sorts of flavored hot coffee drinks. Plus, we will have some generic canned sodas available with dinner buffet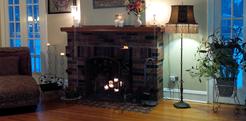 Rev Pam is amazing at incorporating your personal belief systems, family and any other goals into one perfect wedding ceremony for you. Many include handfastings, unity candles, jump the broom, ring warming... and the list goes on. More wedding traditions.